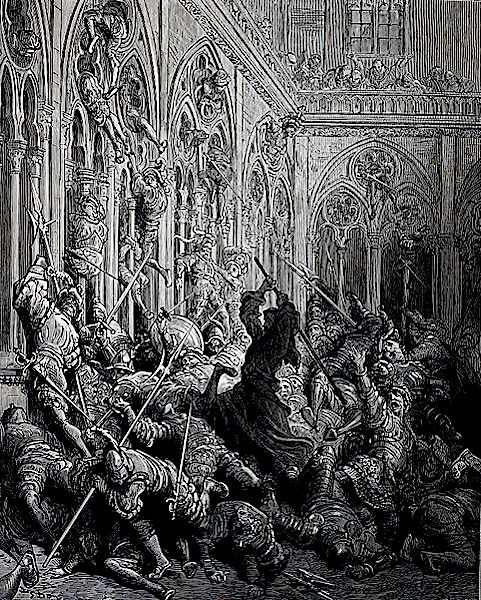 IN RESPONSE TO THE DANGEROUS FOLLY OF THE KINGDOM OF PICROCHOLE, COMES THE WISDOM OF GRANDGOUZIER IN THIS SATIRICAL FRENCH WORK, WRITTEN IN 1534, GARGUANTA, BY FRANÇOIS RABELAIS.
How Grandgouzier spared Toucquedillon humanely….
Toucquedillon was introduced to Grandgouzier, and questioned by him about the princely and affairs of Picrochole, what end he meant by this tumultuous uproar. To which Toucquedillon replied, that his end and his destiny was to conquest the whole country if he could, to avenge the offence done to his pâtissiers (cakemakers).