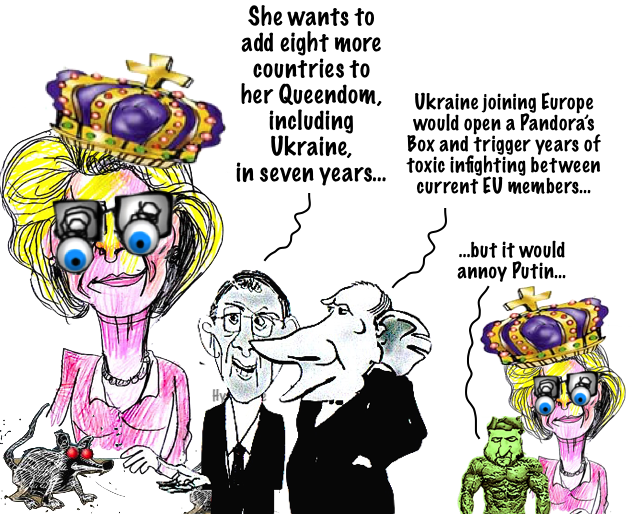 Vladimir Putin's warmongering* land grab has pushed European Union leaders to make their own plans to expand. Moves are now under way to bring as many as eight new members into the 27-country bloc. 
But the historic drive for enlargement poses its own risks for the EU. 
Adding new states — potentially including the agricultural powerhouse of Ukraine — would open a Pandora's Box of challenges. Sweeping internal reforms would be required, and that would likely trigger years of toxic infighting between current EU members. 
https://www.politico.eu/article/russia-vladimir-putin-more-land-eu-enlargement-growth/