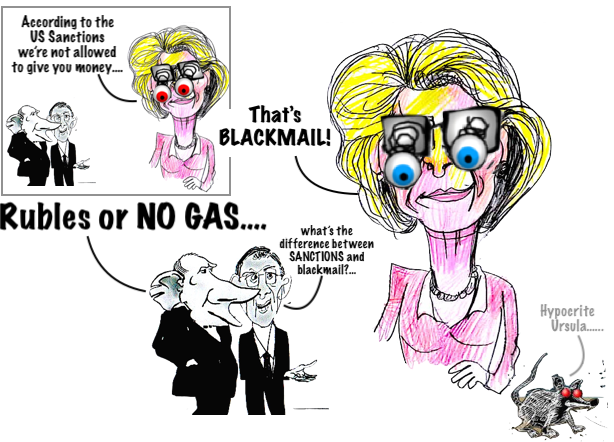 Russia has denied using natural gas exports as a tool to "blackmail"Europe, a claim voiced by the European Commission President, Ursula von der Leyen. Speaking to reporters on Wednesday, Kremlin spokesman Dmitry Peskov said the switch to gas trade in rubles stems from the EU's own actions.
"This is not blackmail. Russia has been and remains a reliable supplier, committed to its obligations. The conditions that were outlined in the presidential decree, the need for them was caused by unprecedented hostile steps against us," Peskov stated, adding that the decision was communicated to natural gas buyers long before it took effect.
We've been robbed of a significant amount of our reserves. And this required a transition to a new system.