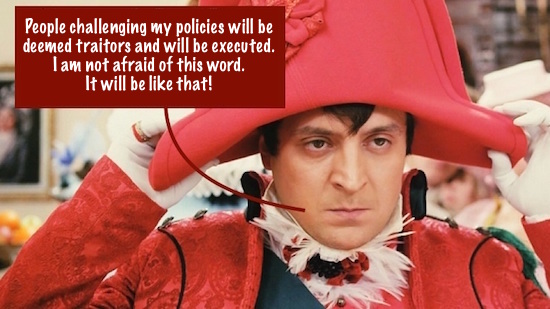 During a Ukraine 24 TV broadcast on 21 April 2022, the governor of Mykolaiv Oblast, Vitaly Kim, close to President Zelensky, stated: "All traitors will be executed; I am not afraid of this word. It will be like that!."
He defined "traitors" as people challenging the policies of President Zelensky.
The regional police have already arrested citizens caught distributing leaflets calling to celebrate Victory Day, marking the end of the Second World War.
The governor has revealed that a secret force was created to eliminate "traitors."
READ MORE:
https://www.voltairenet.org/article216641.html
FREE JULIAN ASSANGE NOW............