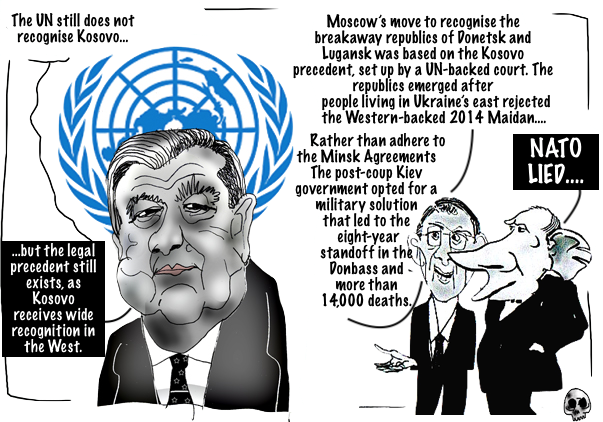 Russian President Vladimir Putin hosted UN Secretary-General Antonio Guterres in the Kremlin on Tuesday for talks revolving around the Ukrainian crisis. The two discussed the situation on the ground, with Putin explaining to the UN chief Russia's reasons for launching its military operation against the neighboring country in late February.
Moscow's move to recognize the breakaway republics of Donetsk and Lugansk was based on the Kosovo precedent, set up by  a UN-backed court, Putin told Guterres. The republics emerged after people living in Ukraine's east rejected the Western-backed 2014 Maidan, he explained.
Putin added that the post-coup Kiev government opted for a military solution that led to the eight-year standoff in the Donbass.