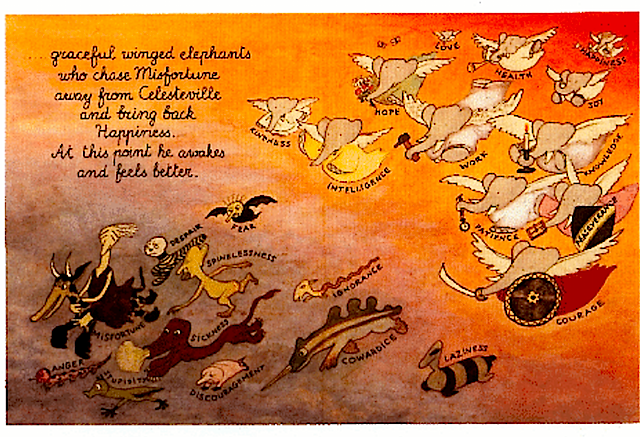 babar
Anyone remember 'Babar the Elephant'? I do. The story of Babar was part of my childhood. I don't remember if I enjoyed it or not but my guess is that I did, or I would not have stuck through watching episode after episode. There was the beginning, when Babar's mother was killed by a hunter, when the little elephant was found, taken in and 'civilized' by the Rich Lady and when he returned home to the elephants, was made king, married Celeste and flew off in an air balloon to go on adventures, leaving behind the kingdom to his trusted advisor Cornelius and cousin Arthur.
Babar The Elephant – Racism, Sexism, and Privilege in Children's Stories
Raoul Wieland examines the effect of colonialism in children's stories like Babar.