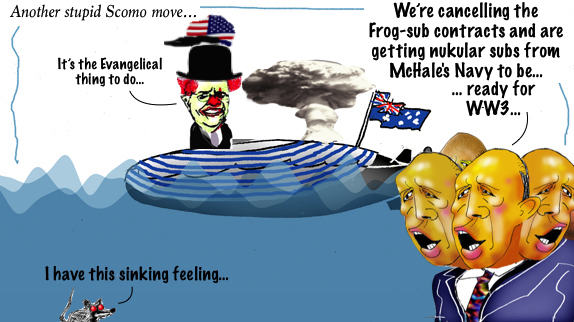 sub
The ABC understands Prime Minister Scott Morrison convened a National Security Committee of Cabinet on Tuesday ahead of coordinated announcements in Washington and London.
Cabinet ministers were given special COVID exemptions to travel to Canberra for the top-secret discussions.
In a highly unusual step, the Prime Minister also invited Labor leader Anthony Albanese and three of his senior shadow ministers to be briefed on the plan.
American media reports say US President Joe Biden is scheduled to deliver "brief remarks about a national security initiative" on Wednesday afternoon in Washington local time.