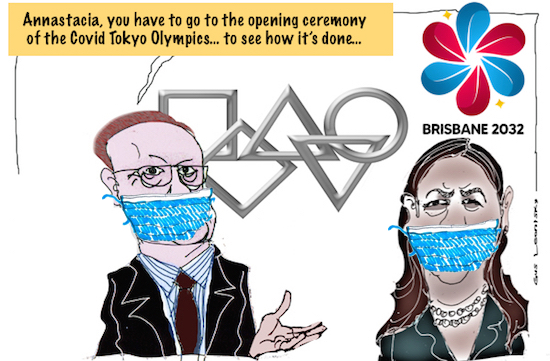 qld olympics
Queensland Premier Annastacia Palaszczuk has copped a public broadside from Australian Olympics boss John Coates, just as the pair were meant to be celebrating Brisbane's Games triumph.
... Mr Coates – the Australian Olympic Committee president – ordered the Premier to attend Friday's opening ceremony in Tokyo.
"You are going to the opening ceremony," he said.