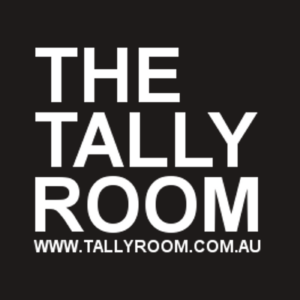 Here it finally is, the first episode of the Tally Room podcast. It was recorded earlier this week after an earlier attempt last week, with Stewart Jackson and Megan Clement-Couzner.
We discussed a number of election news items, which involved a wide-ranging conversation about the Ontario provincial election and the Maine primaries, and what they tell us about voting systems, before previewing tomorrow's Darling Range by-election in WA, and discussing the lack of Liberal Party women in the federal parliament.
I plan to publish episodes every fortnight for now, but I'm planning an episode next week to cover the results of Darling Range (amongst other topics).
I expect the podcast to be up soon on iTunes but you can use the RSS feed now to subscribe in other podcast apps (I've done it myself in Overcast) or you can listen to the episode in the player below.
If you find this podcast interesting, please consider donating via Patreon. It takes some time to organise and then to edit the show, so donations will help me keep time free to do this while still doing the other work of this blog (such as completing the last 51 seat guides for the federal election upon the conclusion of the redistributions this month). Thanks!
Here are some links to inform the stories on this week's episode: